Happy Friday!
Scrappy Moms Stamps
is releasing two brand new sets this month and today marks the start of our sneak peeks. I know that I promised a craft room tour on my Facebook page...it's coming. I promise. This last week was hectic. I thought that I would have time to craft because Nicole was at VBS this week, but stuff kept happening. Stuff like this...
Hooray for my little buddy sitting up on his own!
Also...stuff like getting spit up on about 100 times a day and diaper blow-outs and whiney five year olds also happened. To top it off the smaller one was on a nap/sleeping strike for a few days, which sent this mommy into a bit of a sleep deprivation tail spin. He had been spoiling us with 6-8 hours overnight, so my body got a taste of sleep...and it wants MORE! Oh well...back to crafty stuff.
Here's a peek at the set I used today:
These are super cute, but are also making me feel slightly guilty about the fact that all my plans to "garden" this summer have gone out the window. I know that I always start out with the best intentions, but by the time July rolls around - I will be completely unmotivated to water. It's just too hot here. (At least for me...my ideal weather is about 76 degrees with a slight breeze.) Maybe next year...
Here's a close up of the little sweetie that I used. I am not super happy with her hair, but I was trying a new color combination. I may not try that one again. ;) You can find her
here at Mo's Digital Pencil
.
Here's a peek at the other set releasing today!
So cute! These are a little larger and there are so many possibilities!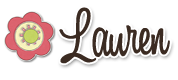 Follow my blog with Bloglovin